Not having time is not an excuse to neglect yourself anymore !
Before teaching Yoga, Debbie spent 8 years working at a desk, managing a team in media.
Deadlines to meet
Picking up other peoples slack
Feeling un-appreciated
Living with chronic back pain
And managing a minefield of delicate personalities
This all stressed her out, depleted her energy, aggravated her back, and made it difficult for her to to think straight, let alone function at her best.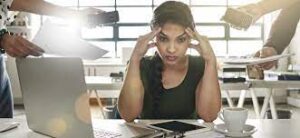 As a result she was drinking more at the weekend and getting high to get by.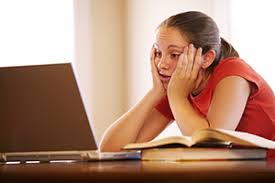 Luckily she had the knowledge and techniques to turn it around.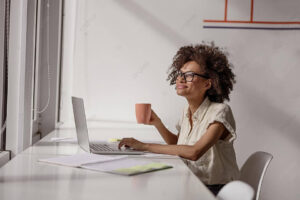 Realising she was not alone in her struggles, she now offers a one stop solution to minimise stress, and maximise wellbeing and good mental health.
The Offer
A 6 week program which includes therapeutic movement, breathing, and mindfulness techniques.
 The program is tailored to fit into any schedule.
It requires no extra space or mats, making it the ideal wellness system for a busy office environment.
We understand the importance of taking care of oneself, and our program makes it easier than ever to do so.
Encouraging small incremental changes into your daily routine, resulting in a lasting wellbeing habit.
Un-doing many of the common ailments commonly acquired from a desk job
Stress
Low energy
Poor posture
Mental fatigue
Taking care of yourself has never been so easy.
Sign up today and experience the transformative power of the Stretch Your Stresses Away program right away :-
http://app.mastermind.com/masterminds/32786
With a money back guarantee you really have nothing to loose and so much to gain.
If you have any questions, do not hesitate to contact Debbie – [email protected]
If you answer yes to any of these questions this program is a must for you :-
Do you work at a desk for the best part of the day?
Do you suffer from stress or anxiety?
Would you like more physical freedom and energy for things you love to do?
Do you struggle to switch off when work finishes?
Do you know you should take better care of yourself but don't have the time?
Would you like to have more control over your health and wellbeing?
With just one simple click you can sign up and can get started right away :-
http://app.mastermind.com/masterminds/32786
If you don't do it now when will you do it ?
.
.
.
 "Small daily improvements are the key to great long term results" Anonymous