Safeguarding employees is more important than ever
13.7 million office work days are lost each year in the UK because of work-related stress, and mental health.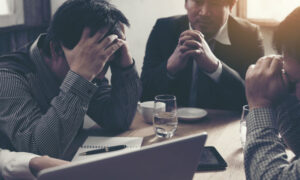 Stress shuts off creativity,  depletes the ability to make good decisions, switches off higher cognitive brain function,
and weakens the immune system.
If your company is suffering because of :-
Excessive sick days
Un-motivated staff
Lack of innovation
High Staff Turnover
Disengagement
The Stretch Your Stresses Away program is a one stop wellbeing solution for you.
The Program
All the convenience of an app with a personal touch.
This 6 week pre recorded program, is designed for a busy office setting, so no extra space or time is needed.
The program encourages small incremental changes into your daily routine.
Addressing common ailments such as RSS, back pain, and bodily tension, with therapeutic movement.
Modifying stress, mood, and energy levels with breathing techniques.
Mindfulness for mental health, brain power, and to help maintain the equilibrium created.
Team building by engaging the whole staff.
What you get 
Access to the program as soon as you
book
.
No monthly subscription or complicated apps.
Personalised health screening to ensure that everyone gains maximum benefits.
5 live sessions with Debbie
The live sessions include:
Mini workshop, Q&A's, and time to ensure everyone understands and implements the techniques correctly
Access to the program for a further 6 months after completion.
Live Sessions – Choose from
Morning, Afternoon, or Evening
Duration
30 minutes per week for 5 weeks
Location – Choose between
Live In Person  (East/Central London or West Essex only)
Live Online via Zoom
Why work with Debbie ?
Debbie is warm caring and extremely knowledgeable.
She has over two decades practicing and teaching Yoga, Mindfulness and Pilates, and is well read on Nutrition, the Mind & Body connection, Neuroscience, and Psychology.
For more than a decade she has worked with clients in all these different area's making her an expert in movement and holistic health.
Over her 50 years she has overcome chronic pain, over thinking, and depression, which make her a compassionate teacher.
She always brings all her learning and experience to her live sessions, much of which has gone into the production of the Stretch Your Stresses Away program.
Debbie really understands the importance of taking care of oneself and the Stretch Your Stresses Away program makes it easier than ever to do so.
Her commitment to conscious living is echoed in Gandhi's motto "be the change you want to see."
We all have the power to change ourselves for the better, for the sake of ourselves, our loved ones, our businesses, our communities, and our planet.
Let me help you on your way – email
Debbie
 to sign up today and experience the transformative power of the Stretch Your Stresses Away program right away.
.
.
.
.
"Take care of your employees and they will take care of your business. It's as simple as that."
Richard Branson